About Business Finance Depot
Business Finance Depot (BFD) is a trademarked dba name owned by Healthclubexperts.com.
Paul Bosley launched Healthclubexperts.com in 2006 to provide equipment leasing to the fitness industry & fitness equipment manufacturers.
In 2010, Paul Bosley became a volunteer for SCORE and as a result Paul learned the SBA 7(a), 504 and Express loan process.
In 2015, we launched Business Finance Depot because we were selected by United Franchise Group to provide financing to all of their franchise brands.
BFD developed our unique SBA loan process (please click here to download your copy) to serve a growing number franchisors to provide financing to their new franchisees.
One of the new franchisees, Yogi Bear's Jellystone Parks selected our company as their financing source and introduced us to the Association of RV Parks and Campgrounds (ARVC) which selected our company as the finance instructor for their National School.
The rest is history!
Our experts are here to help you make sound financial decisions for your business.

Paul Bosley
Founder
Paul Bosley is known for his expertise in financing for franchises and especially in the health club industry. Paul is the owner of Healthclubexperts.com and has partnered with several national franchises to assist new franchise partners acquire the capital they need to launch their new businesses. He is also keen on helping existing business owners find the finances to expand their current business. He is a regular speaker and writer for many health club industry conferences and online magazines.
Paul was a regular volunteer for SCORE in Broward County, Florida where he was a mentor and workshop leader on the topic of financing. His popular workshop was titled, Sourcing Capital for Your Business. Paul taught participants about the various sources of funding that you can get for your business. Bank loans, private & angel investors, venture capital are all discussed. Startups and growing businesses can all learn from this workshop.
Listen to his radio interview on The Small Business Lending Outlook for 2015 which aired in January 2015 on SCORE Radio.
Paul has owned and operated health clubs for twenty-five years of his thirty-five years he has worked in the health club industry. Paul assists nearly all of the major fitness equipment vendors to secure equipment financing for their equipment sales to start ups and existing health club owners. Contact Paul for his recommendation for local dealers or manufacturers' representatives in your area for your next fitness equipment purchase or visit our Equipment Listing page for a list of vendors he currently represents.
Please visit and connect with Paul on LinkedIn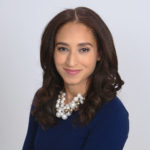 Marisol Cruz
Chief Operating Officer
Marisol Cruz graduated from the University of Florida with a Bachelor of Science business degree and later received the Master of Business Administration degree from Clark Atlanta University. Marisol's in-depth knowledge of working with varying credit profiles to procure loans in the automotive sector and unsecured loans in the alternative finance space translates to a knowledge advantage for clients looking in need of capital. Marisol's mission is to deliver the best loan selections in order to meet the unique commercial financing needs of every client.
Marisol is an expert listed on the Franchise RE Sales website.  Click here to see the listing

Gary Raffensberger
National Sales Manager
Gary has been in the financial industry for the last 11 years, working in sales, processing loans, and equipment leasing. His expertise is getting the right loan product for his clients, and to help them through the process. Gary continues to build relationships with many franchisors and sales representatives around the country by going to specific Franchise and Health & Fitness trade shows and conventions. In his spare time, Gary enjoys time with his family and is a photographer.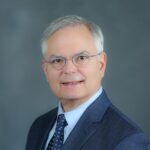 Bruce Hurta
Outdoor Hospitality Loan Specialist
Bruce Hurta is a small business lending specialist with a primary focus in the Outdoor Hospitality industry.
For over 25 years, Bruce has promoted the U. S. Small Business Administration (SBA) government-guaranteed loan programs for several lenders including banks, licensed nonbank lenders, and a credit union.
Bruce offers not only the SBA loan programs for small businesses, but he also offers the USDA loan programs for businesses and commercial real estate in rural areas.
Bruce served as president for two Houston-area community banks.
He holds a Finance degree from the University of Texas at Austin.
You can contact Bruce via email at: 

[email protected]

 or by phone at 281-384-2595