Our team is comprised of experienced professionals from distinct areas of business to serve our clients.
Business Finance Depot is part of Health Club Experts. It grew naturally out of the need to assist business owners get financing from other industries besides Health Clubs. We built a solid reputation for years working within the Health Club industry and we started attracting national franchises. Now we assist several trusted partners in various industries to obtain financing for their new franchisees.
Financing a business for a startup or an expansion can be daunting if you're unsure of where to begin. Business Finance Depot wants to be your resource at any stage to help you start, operate and grow your franchise or health club. Our principal, Paul Bosley is a sought after expert who educates business owners at national industry conferences and through SCORE. It is from this commitment to serve that brings personalized attention to guide each client through the process of financing.

Paul Bosley

Paul Bosley is known for his expertise in financing for franchises and especially in the health club industry. Paul is the owner of Healthclubexperts.com and has partnered with several national franchises to assist new franchise partners acquire the capital they need to launch their new businesses. He is also keen on helping existing business owners find the finances to expand their current business. He is a regular speaker and writer for many health club industry conferences and online magazines.

Paul was a regular volunteer for SCORE in Broward County, Florida where he was a mentor and workshop leader on the topic of financing. His popular workshop was titled, Sourcing Capital for Your Business. Paul taught participants about the various sources of funding that you can get for your business. Bank loans, private & angel investors, venture capital are all discussed. Startups and growing businesses can all learn from this workshop.

Listen to his radio interview on The Small Business Lending Outlook for 2015 which aired in January 2015 on SCORE Radio.

Paul has owned and operated health clubs for twenty-five years of his thirty-five years he has worked in the health club industry. Paul assists nearly all of the major fitness equipment vendors to secure equipment financing for their equipment sales to start ups and existing health club owners. Contact Paul for his recommendation for local dealers or manufacturers' representatives in your area for your next fitness equipment purchase or visit our Equipment Listing page for a list of vendors he currently represents. Please visit and connect with me on LinkedIn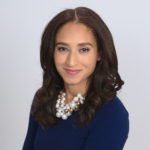 Marisol Cruz


Specializing in Small Business and Start-Up Financing
SBA and Equipment Leasing

Marisol Cruz, experienced in securing funding in the start-up and franchise industries, provides financing to businesses across the US.

With a Master of Business Administration degree, coupled with previous experience in the personal consumer loans and automotive financing fields, Marisol leverages her knowledge to customize the right lending solution and streamline the loan application process.

Marisol's mission is to help small business owners find opportunities to fulfill their dreams of ownership.

You can contact Marisol via email at:

[email protected]


or by phone at 800-788-3884, ext. 2.

Christy Bosley

Christy Bosley has been around the health club industry from an early age as her father worked in the industry. Christy developed a very strong interest in health and fitness so much that she earned a bachelor's degree in Exercise Science and Health Promotion and a master's degree in Exercise Science and Health Promotion, specializing in Exercise Physiology. Christy has competed in lacrosse, swimming and has a passion for both power and Olympic lifting.

One thing that stands out to working within the fitness industry is how close-knit people are and how everyone seems to know everyone. Christy is the Database Manager keeping the contacts up to date so we can keep in touch with our clients.

Gary Raffensberger

Gary has been in the financial industry for the last 11 years, working in sales, processing loans, and equipment leasing.

His expertise is getting the right loan product for his clients, and to help them through the process.

Gary continues to build relationships with many franchisors and sales representatives around the country by going to specific Franchise and Health & Fitness trade shows and conventions.

In his spare time, Gary enjoys time with his family and is a photographer.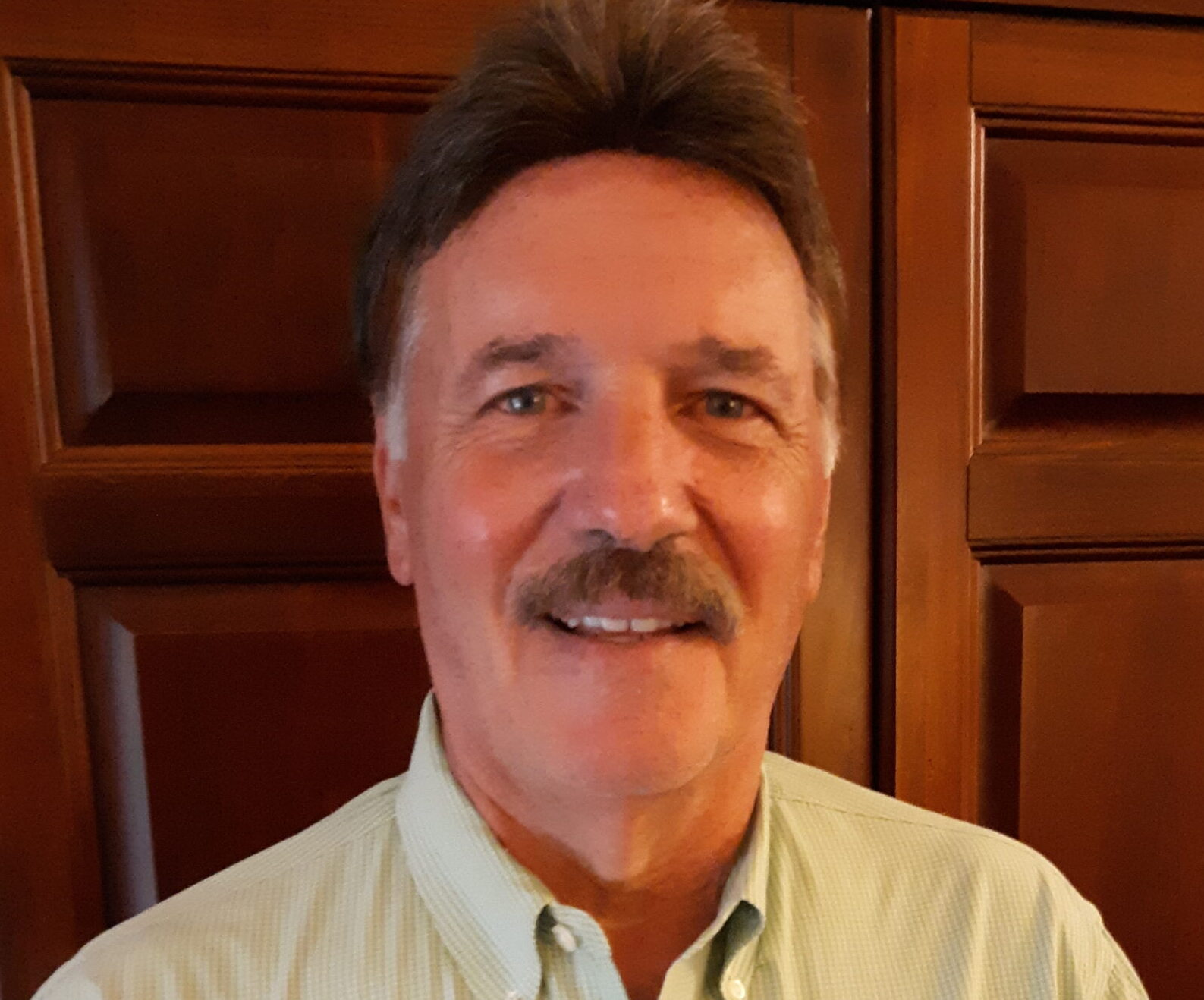 Frank Young

Frank has been a Florida Banker for the past 35 years in Palm Beach County and Broward County.

He specialized in business banking and has now accepted a new challenge with Lendio to help new clients achieve their dreams and build and grow their business.

Frank resides in Palm Beach County with his wife he enjoys spending time with his 3 grandsons and his mountain house in the Blue Ridge Mountains in Georgia.

He is a graduate of the Florida School of Banking and an alumni of Adelphi Business.

You can contact Frank via email at:

[email protected]


or by phone at 800-788-3884



Stephen Indictor
Business Development Director

Stephen has 35 years of exceptional sales leadership in equipment finance and leasing with a proven track record for selling service and value over rate and price.

An outstanding reputation for customer service, relationship management, account retention, revenue growth and customer loyalty.

Skilled in developing and implementing marketing strategies and training materials for sales and loan originators.

Strong problem solving skills combined with organized nature, ability to prioritize, manage time and maximize resources.

You can contact Stephen via email at:

[email protected]

or by phone at 800-788-3884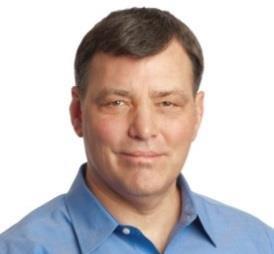 Bob Stauble
National Fitness Sales Manager

Bob has over 30 years of experience in the fitness center, fitness equipment, real estate development, wellness, and healthcare industries.

His roles have included entrepreneur, executive, intrapreneur, investor, franchise owner, and consultant.

In addition to specializing in the fitness industry at Business Finance Depot, Bob serves as an independent management consultant to fitness, wellness, and digital health startups.

His consulting services include business planning, financing, helping owners raise equity, new business development, and fitness center design & equipment selection.

You can contact Bob via email at:

[email protected]

or by phone at 860-490-2306



Iveta Rietschel

Iveta Rietschel, founder and President of Bookkeeping South Florida Service received her BA degree in Accounting, Economic and International Business from Business Academy in Czech Republic and earned a Bachelor of Science in Accounting from University of Phoenix.

Bookkeeping, taxes, and financial advising has been Iveta's expertise for more than 20 years.

Accounting degree and Professional Bookkeeper Certification, Accounts Payable Specialist, Quick Books Specialist, and Tax Preparer Certifications have given Iveta all the resources needed to provide quality and accurate services to start your business, process monthly bookkeeping, prepare for taxes, and complete filing requirements.

We provide you with knowledge and wisdom allowing you to focus on running your company.

We can help you grow your business, increase your profit and lower taxes.

Ken Countess

Ken Countess is founder and managing director of KEN IS EMAIL, a division of The Countess Group, a strategic marketing and communications consultancy now in its 23rd year.

One of Constant Contact's top partners and trainers for many years, Ken is a world renowned email marketing coach who has helped over 10,000 businesses be more successful with email marketing.

An award-winning marketer, Ken has held executive management positions at several Fortune 100 companies, including Motorola, Marriott and Caremark, where he provided award‐winning leadership for the fastest growing divisions of these industry leaders.

Ken holds an M.B.A. in Marketing from Florida Atlantic University and a B.A. in Business Economics from the State University of New York.

You can reach Ken via email at:

[email protected]


or by phone at 407-242-4200.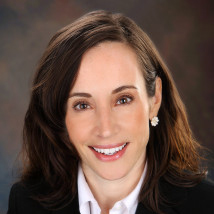 Trisch Garthoefner
Certified Valuation Analyst

Through her expertise as a certified business valuation analyst, master analyst in financial forensics and enrolled agent, Trisch is able to offer business valuation and financial services in various capacities including: growth opportunities through acquisitions and the addition of new shareholders; individuals involved in divorce proceedings (property distribution, financial forensics); companies considering or going through bankruptcy; valuing minority and majority holdings for gifting/estate planning purposes; and the pricing of company stock for new share offerings.

She works directly with individuals, privately/publicly held companies, attorneys and forensic accountants in the creation of business valuations and the review of other expert's valuations.

She holds a Master's degree in Accounting with a concentration on business valuations.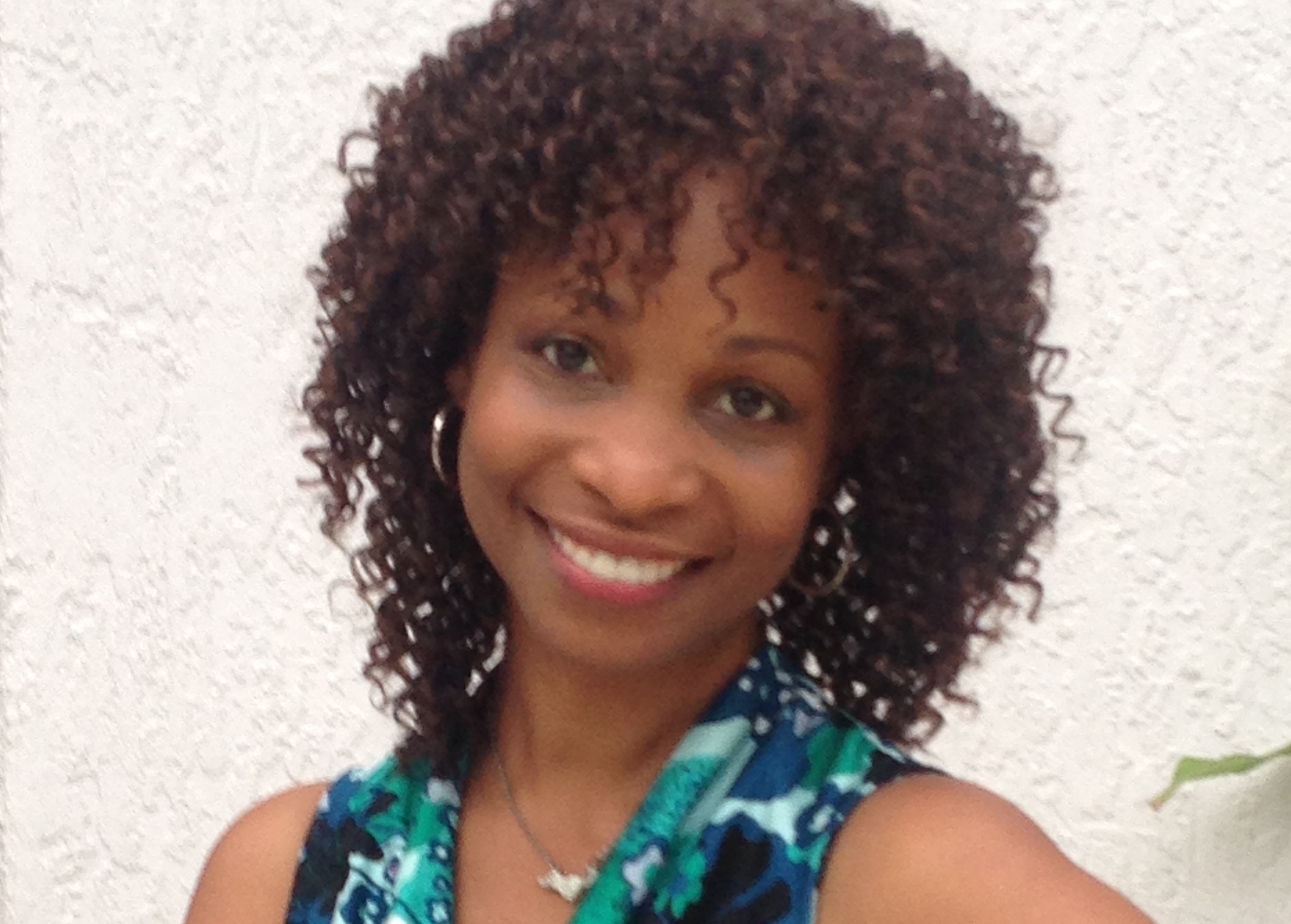 AJ Moore

A.J. Moore is the Sales Assistant for Business Finance Depot.

She handles the day-to-day client calls and follow-ups, and supports Paul and Marisol with client communication and appointment scheduling.

AJ is a business professional with over 10 years in the hospitality industry and expertise in sales, customer service and business administration.

Her positive attitude and warm personality, coupled with her time management and communication skills, make her a valuable asset to our growing team.


Alicia Frank

Ms. Alicia S. Frank is the principle owner of Ask 4 Premier Credit Repair, since September of 2008. Ask 4 Premier Credit Repair is bonded and insured, members of the National Association of Credit Services Organization and A rated with the BBB.

Ms. Frank's team has now helped tens of thousands of clients to not only qualify for loans, but to qualify at the best interest rate; thereby, saving thousands of dollars in their monthly payment.

Ms. Frank's background includes being a real estate investor for 20 years, a graduate degree in Psychology from N.Y.U. and an undergraduate degree from John Jay College of Criminal Justice.

If you are serious about improving your credit status; hence, your purchasing power, you owe it to yourself to give her a call today - 954-217-3763

Jeffrey J. Wolfe, Esq.

Jeffrey J. Wolfe, Esq. is a business and corporate transactional attorney. Mr. Wolfe's practice involves a broad range of transactional work such as entity formation; corporations, partnerships, limited liability companies and strategic alliances; acquisitions and divestitures; franchising; leasing; trademarking; and taxation. Mr. Wolfe has represented a number of start-ups and emerging growth companies. A significant portion of Mr. Wolfe's practice involves commercial and residential real estate including acquisitions and sales; development; leasing; condominium and homeowner associations. Mr. Wolfe commonly prepares all types of commercial documents including purchase and sale agreements, loan agreements, leases, non-disclosure agreements, non-competition agreements, employment agreements, independent contractor agreements, operating agreements, shareholder agreements, buy-sell agreements, etc.

Jeffrey J. Wolfe, Esq.
Sachs Sax Caplan, P.L.
Work: (561) 237-6868
Work: (561) 994-4499
Mobile: (561) 601-1832
Email:

[email protected]


Email:

[email protected]


6111 Broken Sound Parkway NW
Suite 200 | Boca Raton, FL 33487

Patricia Maldonado
Public Relations and Media Relations

Patricia Maldonado is a former newspaper reporter who made the switch to public relations. Ms. Maldonado worked as a reporter for The Associated Press and The Miami Herald, where she was a member of the Pulitzer Prize-winning team of reporters, editors and researchers awarded the top prize in journalism for their work covering local city elections that were eventually overturned.

Ms. Maldonado served as communications director for the Human Services Coalition (now Catalyst Miami), a Miami nonprofit that launched an initiative to promote the Earned Income Tax Credit and free tax preparation services for lower income families in Miami-Dade and Broward counties.

She also spent time as a communication coordinator for the John S. and James L. Knight Foundation.

Patricia is President of Little Fish Media, is a privately held company based in Miami that works primarily with small and medium-sized businesses and nonprofits.

The company grew out of the founder's experience working as a reporter and in communications in the nonprofit sector.

Ms. Maldonado's specialty is media outreach and helping clients develop their own channels of communication to broaden their visibility and promote their products to customers, clients and other target audiences.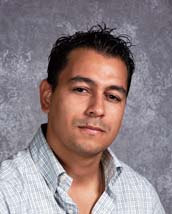 Andres Quintero

Andres joined Business Finance Depot in 2021.

He's with Q-Tech, an all-in-one IT solutions company, from technology support to digital marketing. Q-Tech can develop, implement, and continuously improve an IT plan that supports your business goals.

Q-Tech's job isn't just to make your IT work.

It's to help make your business work.
Your business success is Q-Tech's goal, so we focus on your IT infrastructure, website, social media platforms, support services, product needs, and employee technology setups.

In addition, we strive to anticipate your future demands, so you are left to concentrate on your business.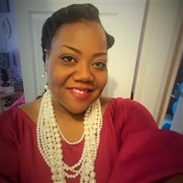 Candice Henderson

Through her expertise as a business consultant, Candice Henderson is able to offer services in various capacities including virtual assistance, communications, document design and creation, training, instructional design among others.

She works directly with entrepreneurs, small businesses & larger organizations to solve problems and offer unique solutions.

Candice has over 20 years of experience in the IT and education industries.

She holds a Master's degree in Education with a concentration on instructional design from North Carolina State University and a B.S. in Business Administration from the University of North Carolina at Charlotte.

You can reach Candice at [email protected].
Jennifer Roark McCants

Jennifer has a well-rounded background in art direction, project coordination, graphic art design, writing and editing, and photography.

She easily applies her skills previously honed from her time spent at marketing companies creating impressionable and result-driven materials to help brand, communicate and generate awareness.

Having earned a Bachelor of Fine Arts degree in Graphic Design at the International Academy of Design & Technology in Tampa, Florida as well as a Bachelor of Arts degree in English at Henderson State University in Arkadelphia, Arkansas.

Jennifer's knowledge, artistic acumen, multitasking skills and unsurpassed drive make her an excellent addition to our team.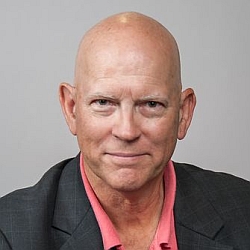 David Hyland

David Hyland is an multiple award winning video director, producer and videographer who has been involved in creating business promotional videos for over 20 years.

He is currently a business journalist for Orlando Business TV, video director for Sports Business Update, and is General Manager of Travtec Communications, which customizes digital media productions that provide visual content for business marketing.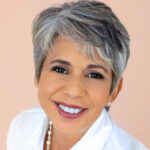 Sandra Burgos
Sandra Burgos has been a notary public since 1997 and is the owner of NotaDoc.

Prior to starting NotaDoc, she worked at law firms, residential and commercial real estate brokerages, and title companies.

She helped our community by working at Orange County Legal Aid Society for 9 years serving low income families.

NotaDoc provides businesses and individuals with the ability to have their documents notarized completely online.

NotaDoc is available to notarize documents online in ALL 50 states, including mobile notarization for those located in Central Florida.

If you're interested in learning more about the benefits of online notarization, please schedule an introductory meeting: www.calendly.com/notadoc/introductorymeeting

Please email Sandra at [email protected] or phone: (407) 733-2319

Hablamos Espanol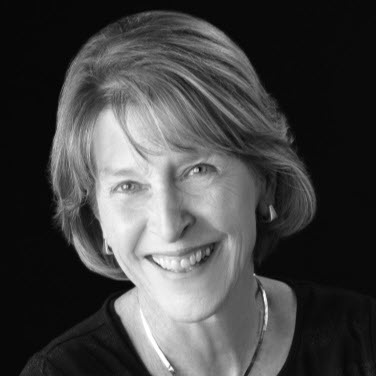 Mitzi Katz
Mitzi Gibson Katz has developed coveted computer applications training solutions, and has educated thousands of end users, for the past thirty-eight years as owner of Gibson Computer Associates.

Early in her career, Mitzi taught a variety of special education classes in Kansas, Montana, and Alaska. When the first personal computers were introduced into the market, Mitzi became passionate about technology and made a change in careers from public school education to private corporate computer training. Mitzi has been teaching software 'best practices' ever since.

Mitzi teaches in-person and online and consults on all levels of the Microsoft Office applications and Adobe Acrobat. When she isn't teaching, she provides Virtual Assistance on documents putting her computer skills to use on real-world work.

She can be reached at [email protected], www.GibsonComp.com,
or 303-549-4972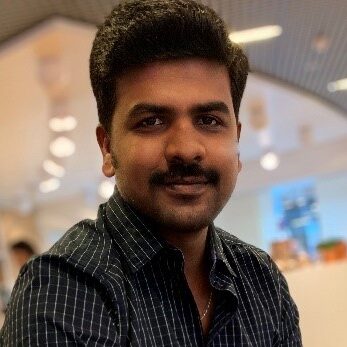 Balaji Elumalai

Balaji Elumalai has over 10 years of experience in IT industry and has been specialist in digital/electronic signature.

He is certified DocuSign consultant/ Expert whose ideas helps clients both big and small work smarter and more efficiently.

DocuSign is a proven way to speed up any business process that requires a signature by replacing manual and paper processes with automated, digital technologies.

His consultation leverages software to solve problems for individuals and businesses who can't afford to spend their time evaluating, implementing, or optimizing their current systems or processes.

Balaji helps clients integrate it into their existing systems or implements it as part of a new system that requires it for example, opening an account, securing a loan, Mortgage.

In his spare time, Balaji likes to exercise, travel, meet new people, and learn new developer technologies.

You can reach him on LinkedIn or via email at [email protected]